ScreenFlow Training Course

ScreenFlow is a video editing software product made by Telestream. ScreenFlow provides specialized features for screen-recording or producing 'screencasts'.
GeniusDV provides everything you will need to create the perfect screencast.  ScreenFlow has also evolved into a full featured video editing suite.
In addition to video editing capabilities, ScreenFlow provides a variety of unique features that are specific to producing high quality screen recordings.  There is no other product on the market that provides the necessary tools for creating an entire training video all within one software package.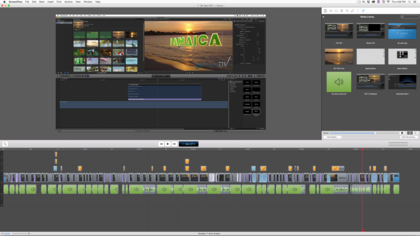 To give you an idea of what's possible, GeniusDV has produced almost 300 video's that have been completely edited in Screenflow.
*This course is also availble for on-site training.  One Price for unlimited individuals.
Private GeniusDV Classroom
ScreenFlow Training Class ORLANDO, FL ($1500)
Or call for 'Remote' Online Training
or OnSite training (most dates available)
Apr
----
----
----
----
29-03
May
6-10
13-17
20-24
27-31
----
Jun
3-7
10-14
17-21
24-28
----