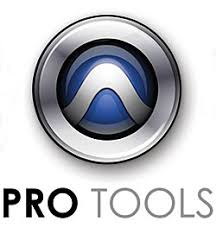 This Pro Tools Fundamentals 2 (PT110) course expands upon the critical principles taught in https://www.geniusdv.com/tutorials/video-editing-training/pro-tools-110-course/the Pro Tools Fundamentals I (PT101) course. This course introduces the core concepts and techniques needed to operate enterprise Pro Tools systems.
Click here to download a .pdf of the course guidelines for PT 101 and PT 110.
We also offer this course in an 'one-on-one' hands-on environment which allows GeniusDV to customize this course.  Common careers for ProTools  users include:
Music Production
Film / Video Production
Podcast / Radio Production
You will  learn to build sessions designed for commercial purposes which include skills for  recording, editing, and mixing efforts. The hands-on exercises will provide experience in setting up sessions, importing media, working with  video media, using  sound effects,   loop recording and MIDI Merge techniques, and working with virtual instruments.
You will also learn how to use warping with Elastic Audio, applying Real-Time Properties, creating clip loops, applying signal processing, using automation, and using submixes and track groups to simplify a final mix.
Together with the first course in the series, Pro Tools Fundamentals (PT101), this course provides the training required to prepare for the Avid Certified User: Pro Tools certification exam.
Pro Tools Course Fees:
Pro Tools Course Schedule
* Courses are taught in 2-3 blocks.  Schedule is flexible (7 days a week)
We currently teach one-on-one remotely.
You must call and/or email us to schedule  an interview with our certified Pro Tools instructor prior to enrolling for the course. (866-566-1881)
Ongoing Support Does not expire
Audience
This course is designed for:
Musicians
Audio Engineers
Sound Editors for Film or Television
Prerequisites
Completion of the Pro Tools Fundamentals I (PT101) course, or equivalent experience.
Ability to create sessions, select appropriate session parameters, record audio and MIDI, use Edit modes and tools effectively, set Grid and Nudge values, create and recall memory locations, navigate tracks and media, create Edit selections using a variety of common techniques, use plug-ins for signal processing and virtual instruments, create a basic mix, and use basic automation techniques.
Learning Objectives
At the end of this course you will be able to:
Manage large track counts and multiple channels of simultaneous inputs and outputs
Create appropriate Pro Tools software and hardware settings
Select appropriate settings in the Playback Engine dialog
Set up and modify input/output (I/O) settings
Assess and integrate virtual instruments and specialized plug-ins for specific music and
Utilize advanced recording techniques to capture multiple record takes in succession
Analyze Elastic Audio processors and methods to select appropriate options
Utilize Elastic Audio techniques MIDI Real-Time Properties to achieve desired tempo and/or rhythmic effects and outcomes
Apply clip-based editing techniques to audio and MIDI tracks
Incorporate automated mixing techniques into a Pro Tools workflow for selective during a session post-production tasks automation
Be ready to sit the associated certification exam
Software and Hardware Requirements
Working with I/O Settings
Saving and Reusing I/O Settings
Viewing, Modifying, and Restoring I/O Settings
Setting the Audition Path
Setting the Default Output Bus
Configuring Pro Tools Hardware Settings
Setting the Default Sample Rate
Changing the Clock Source
Configuring the Footswitch Control
Using a Dedicated Control Panel
Optimizing Pro Tools Performance
Playback Engine
Hardware Buffer Size
Host Engine Error Suppression
Cache Size (Pro Tools HD Only)
Adding Tracks to Your Session
Adding a New Track Like the Previous
Adding a New Track of a Specific Type
Edit and Mix Window Display Options
Changing the Display of the Mix and Edit Wind
I/O View
Comments View
Track List Display Options
Showing and Hiding Tracks
Using the Track List Pop Up Menu
Sorting Tracks
Managing Session Data and Media Files
Pro Tools Software Capabilities
Basic Specifications
Plug-Ins
Pro Tools HD Software
Working with Pro Tools Digital Video Features

Setting Up Video Tracks
Assembling Video Clips on Video Tracks
Video Playback on a Secondary Monitor
Pro Tools HD Software
Workspace Browsers
Browser Features
Workspace Browser Overview
Workspace Browser Functionality
Waveform Display
Importing Files and Session Data
Considerations for Importing Files
Importing Files Using a Work Space Browser
Importing Files Using the Import Commands
Importing Session Data
Batch Importing Files
Clip Groups
Creating Clip Groups
Un-grouping Clips
Regrouping Clips
Editing Clip Groups
Clip Groups and Tick Based Tracks
 Setting Up A  Session
Displaying Conductor Rulers
Adding Meter and Tempo Events
Creating a Linear Tempo Change
Recording with a Click
Recording Selections
Creating a Selection
Using Pre and Post Roll
Loop Recording Audio and MIDI
Loop Recording Differences: Audio Versus MIDI
Capturing  Loop Record Takes
Auditioning Loop Record Takes
Setting the Match Criteria
Selecting Alternate Takes
Recording MIDI Using Loop Playback with MIDI Merge
 Track Timebases
Sample-Based Operation Versus Tick -Based Operation
Track Timebases
Tick -Based Timing and Note Values
Virtual Instruments
Using Plug-In Virtual Instruments
Using Stand-Alone Virtual Instruments
MIDI Compatible Tracks and Track Views
Viewing MIDI Data in the Edit Window
MIDI – Compatible Tracks in the Pro
Tools Mix Window
Auditioning and Playing Back MIDI

MIDI Thru Versus the Default Thru Instrument
Auditioning MIDI Clips
Editing MIDI Notes with the Pencil Tool
Deleting MIDI Notes
Working with Elastic Audio
Elastic Audio Basics
Enabling Elastic Audio on a Track
Enabling Elastic Audio for New Tracks
Understanding Elastic Audio Analysis
Conforming Clips to the Session Tempo Map
Warp Indicators
Removing Clip Warping
Elastic Audio Track Views
Elastic Audio Markers
Warping Sound with Elastic Audio
Using Warp View
Types of Manual Warping
Using Elastic Audio to Tighten a Rhythmic Performance
How Quantizing Affects Elastic Audio Events
Improving the Quantization Results
Using Elastic Audio to Experiment with Tempo
Applying Tick- Based Timing to Elastic Audio -Enabled Tracks
Applying Tempo Changes
Improving the Quality of Warped Audio
Editing Event Markers in Analysis View
Adjusting Event Sensitivity
Using X -Form
Using Elastic Audio for Pitch Changes
Pitch Shifting with the Elastic Properties Window
Pitch Shifting with the Transpose Window
Changing and Undoing Pitch Transposition
Editing and Fine-Tuning a Performance
Activating the Primary Smart Tool Functions
Creating Fades Using the Smart Tool
Smart Tool Fade Rules
 Creating Rhythmic Changes for Audio and MIDI Data
 Using Grid Quantize Versus Groove Quantize
Using Input Quantize
Quantizing After Recording
Setting the Options for Groove and Feel
Using the Real-Time Properties Floating Window
Quantizing with Real Time Properties
 Working with Fades
 Using the Fades Dialog Box
Applying Fades
Editing Fades
Fades and Elastic Audio Processing
 Additional Editing and Media Management
 Track Color -Coding
Clip Looping
Working with Clip Loops
Creating Looped Clips
Modifying Clip Loop Settings
Editing Looped Clips
 Considerations for Working with Clip Loops
Un-looping Clips
Editing on the Grid
Using Grid Mode
Separating Clips on the Grid
AudioSuite Overview
AudioSuite versus Insert Processing
AudioSuite Features
Using AudioSuite Plug -Ins
Working with Clip Loops and Editing on the Grid
 Finding a Clip in the Clip List
Cleaning Up the Clip List
Exporting Clips and Clip Definitions
Audio Mixing and Signal Flow
Track Type Icons
Solo and Mute Status Indicators
Using Inserts for Effects Processing
Inserts on Audio Tracks and Aux Inputs
Inserts on Master Faders
Plug -In Inserts
Hardware Inserts
 Adding Music and Effects Processing
 Creating a Send
 Setting the Send Level
Changing the Default Send Level Preference
Send Display Options
Creating a Return
Working with Sends
Using the Send Window
Moving and Copying Sends
Changing and Removing Sends
Using Native Plug -Ins
 Using Gain -Based Processors
Time Based Processors
Using the Plug -In Window
 Master Fader Tracks
 Uses of Master Faders
Creating Master Faders
 Writing and Editing Automation
 Groups and Automation
Automation Playlists
Working with Automation
Enabling and Suspending Automation
Writing Automation Selectively
Playing Automation
Viewing Automation
Graphical Editing of Automation Data
Automation Displays
Creating and Adjusting Breakpoint Automation Data
Drawing Automation
Cutting, Copying, and Pasting Automation Data
Cutting Automation Versus Deleting Automation
Using Cut, Copy, and Paste and Remove Automation Commands
Using Paste Special Mode
Removing Automation from a Track
Deleting Breakpoints on the Displayed Automation Graph (Recap)
Clearing Automation for the Displayed Automation Graph
Clearing Automation for All Automation Graphs
Advanced Mixing Techniques and Creating Final Media
 Working with Track Subsets
Using the Do-To-Selected Function
Using Submaster Tracks
Routing Signals Using Paths and Selectors
Working with Groups Tracks
Understanding Mix and Edit Groups
 Activating and Deactivating Groups
Working with Groups
Identifying Group Membership
Selecting Members of a GroupModifying a Group
Deleting a Group
Using the All Group
Groups and Automation
Groups and Elastic Audio
Creating Final Media
 Creating a CD
Compatible BounceCreating an Archive