What software is available for online training?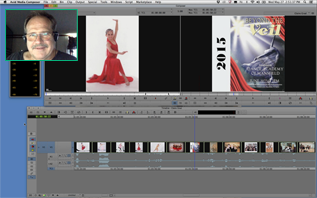 Who is this training designed for?

This training is designed for those who need to get up to speed quickly without having to travel to a classroom setting.
This type of training is designed for a one-on-one experience.
There is no limit to the # of individuals that may participate, but we recommend a one-on-one experience.
What is the class schedule?
Our schedule is flexible. We are available 7 days a week including evenings. You work out the schedule with your own personal instructor.
How does it work?
An instructor will call you prior to the training session and make sure your system is capable of screen sharing. This process takes about 5 minutes.
An Instructor will coordinate a schedule that fits your needs.
The instructor will remotely share your computer to teach you the software.
What's required?
A 15 minute interview with your instructor is required prior to enrollment.
A high speed internet connection is required.
Installation of third party software is required for screen sharing capability.
A landline or cell-phone with speakerphone capability is required.
You must have a working version of the software installed on your machine. If you do not own a copy of the software, most vendors have a fully functional trial version.
*It is recommended that you download our practice media prior to the training experience.
What are the benefits?
Training is customized based on your current workflow and knowledge level of the software.
Ongoing Support is provided based on the content taught during the training session(s).
Ongoing access to online video streaming training.
Certificate of accomplishment is provided after the training.
How do I schedule an online training session?
To schedule a live hands-on 'online' training session, you must call us directly at 866-566-1881.