Video Production Course (2 Days)
GeniusDV's Intensive Video Production training class is taught over two, 8-hour days.  We teach a contemporary video production workflow through hands-on,  real-world exercises and projects. This includes setting up and managing at least one entire project from beginning to end.
The class progresses through all the key phases of video production including camera settings, lighting, and video production techniques.

This class is also available in an 'onsite' training environment.  For onsite training GeniusDV does not charge per individual.  We charge a flat fee, which means there is no limit to the number of individuals that may attend.  Please visit our onsite training page for pricing information.
Prerequisites
You need not have prior video production experience, but a general knowledge of the video production process and industry will be helpful as we use terms from the field.
We also recommend that you either own or plan on purchasing a professional video camera.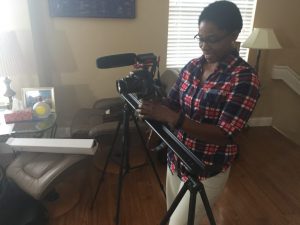 Private GeniusDV Classroom