This 16 hour hands-on Avid Certified Pro Tools Course  – (PT101) Fundamentals  introduces the critical fundamental Pro Tools concepts and  principles.  This coves everything an individual needs to know to complete a basic Pro Tools project, from initial setup to final mixdown.
For those who want to become Certified this course is offered in conjunction with the Pro Tools PT110 Fundamentals II class which is required to become an Avid Certified Pro Tools User.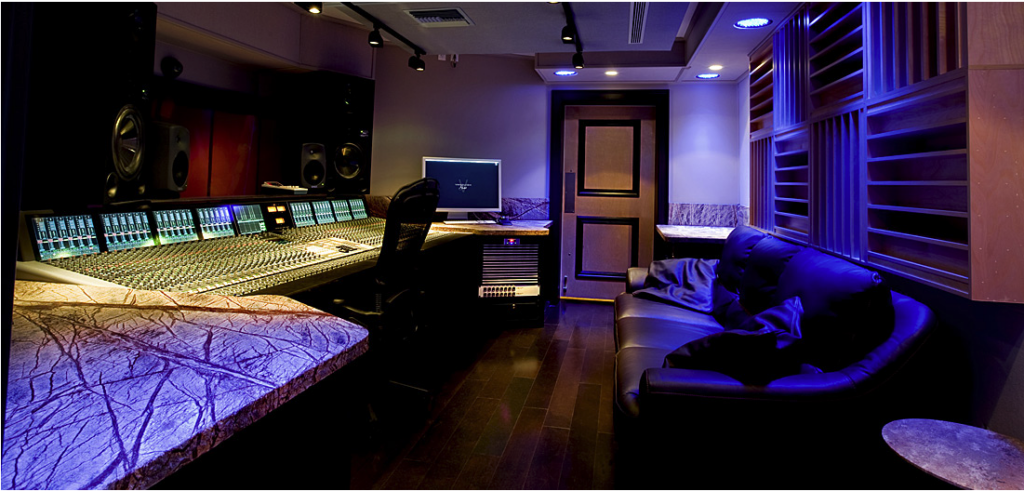 Currently, we offer this course in a remote 'one-on-one' hands-on environment which allows GeniusDV to customize this course. For advanced users/courses you can also inquire about training in our studio.
Common careers for ProTools users include:
Music Production
Film / Video Production
Podcast / Radio Production
You can download Avid's certified Pro Tools 101 course outline or view below on this page.
You will learn to build sessions that include multi-track recordings of live audio, MIDI sequences and virtual instruments. Hands-on exercises and projects introduce essential techniques for creating sessions, recording and importing audio and MIDI, editing session media, navigating sessions and arranging media on tracks, and using basic processing and mixing techniques to finalize a production. Included with the course material is a download of media files and Pro Tools sessions to accompany the exercises and projects in the text.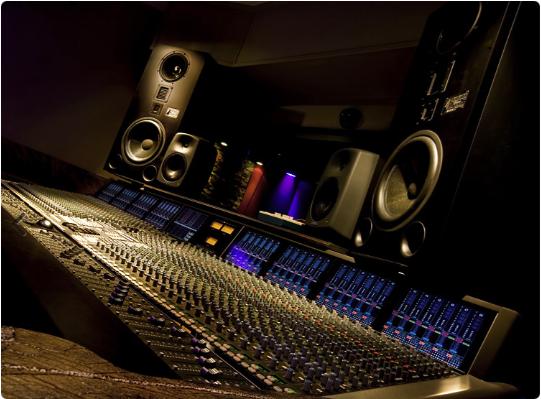 Our schedule is flexible.
We currently limit course enrollment to only one individual.
You must call and/or email us to schedule an interview with our certified Pro Tools instructor prior to enrolling for the course. (866-566-1881)
Ongoing Support Does not expire.
Audience
This course is designed for both new and experienced Pro Tools users seeking to build a solid fundamental understanding of the software.
Prerequisites
No experience with Avid Pro Tools software is required
A working knowledge of Windows or Macintosh or operating systems
Basic audio recording and DAW knowledge, such as a familiarity with microphones, understanding of basic audio and MIDI recording techniques, knowledge of basic multi-track mixing concepts (such as setting levels and panning), and familiarity with digital audio equipment such as MIDI controllers and audio interfaces
Learning Objectives
At the end of this course you will be able to:
Create a Pro Tools session document or cloud-enabled project with appropriate parameter settings
Accomplish common audio production tasks
Employ navigation and editing skills in a multi-track Pro Tools document
Incorporate proper recording and mixing techniques for audio and MIDI files in the Pro Tools environment
Analyze and interpret session file structures
Recognize and navigate the user interface and tool set
Pro Tools Course Outline (101)

Pro Tools System Requirements
– Compatible Operating Systems PC/MAC
– Disk Space Requirements for Project Sessions
The Pro Tools Digital Audio Workstation
– Audio Processing
– MIDI Production
– Notation and Scores
– Mixing and Automation
– Audio for Video Post-Production
Pro Tools History and Evolution
– Roots in Digidrums
– Digidrums Becomes Digidesign
– Digidesign Merges with Avid Technology
– Pro Tools in This Decade
– Updates to Pro Tools
Audio Basics: Waveform, Frequency, and Amplitude
– Waveform
– Frequency
– Amplitude
– Recording and Playing Back Analog Audio
Converting Audio to Digital Format
– The Importance of Sample Rate
– The Importance of Bit Depth
– Sample Rate, Bit Depth, and File Size
– Recording in Digital Format
Pro Tools System Configurations
– Software Options
– Host-Based Systems Versus DSP-Accelerated Systems
– Audio Interface Options
Cross-Platform Issues
– Keyboard Commands
– File-Naming Conventions
Software Installation and Operation
– Included Plug-Ins and Extras
– Pro Tools Software Features
Pro Tools File Structure
– File Organization
– Session Components
Starting Pro Tools
– Powering Up Your Hardware
– Using the PACE ilok System
– Launching Pro Tools
– Accessing Connected Audio Devices
– Optimizing Host-Based Pro Tools Performance
The Pro Tools Menu Structure
– File Menu
– Edit Menu
– View Menu
– Track Menu
– Clip Menu
– Event Menu
– AudioSuite Menu
– Options Menu
– Setup Menu
– Window Menu
– Marketplace Menu
– Help Menu
Main Pro Tools Windows
– Edit Window
– Mix Window
– Transport Window
– Additional Editor Windows
Edit Tool Functions
– Zoomer T001
– Trim Tool
– Selector Tool
– Grabber Tool
– Scrubber Tool
– Pencil Tool
– Smart Tool
Edit Modes
– Shuffle Mode
– Slip Mode
– Spot Mode
– Grid Mode
Time Scales and Rulers
– Main Time Scale
– Sub Time Scale
– Ruler Display Options
MIDI Control Features
– Wait for Note
– Metronome
– Count off Controls
– MIDI Merge Mode
– Tempo Ruler Enable
– Meter Display
– Tempo Field
– Tool Tips
Creating a New Session
– The Dashboard
– Creating and Using Session Documents
– Creating and Using Project Documents
– Using Templates
– Choosing Parameter Settings
– File Size Considerations
Working with Tracks
– Adding Tracks
– Naming Tracks
– Deleting Tracks
– Adding Audio to Tracks
Controlling Playback
– Timeline Selections
– Edit Selections
– Working with Linked Timeline and Edit Selections
– Starting and Stopping Playback
– Locating the Playback Cursor
– Selecting the Scrolling Behavior
Saving, Locating and Opening Pro Tools Files
– Saving a Session or Project
– Locating and Opening a Session File
Options Before Recording
– Audio Storage Requirements
– Disk Usage Window
Preparing to Record
– Creating a Click Track (Optional)
– Checking Hardware Connections
– Record-Enabling Tracks
– Setting Input Path, Level, and Pan
Recording and Managing Audio
– Organizing after Recording
– Return to Playback Mode
– Organize Audio Files and Clips
– Removing Audio Clips and Deleting Audio Files
Importing and Working with Media
– File Characteristics
– Split Stereo versus Interleaved Files
Importing Audio
– Import Audio Dialog Box
– Importing Audio with the Import Command
– Importing Audio with Workspace Browsers
– Batch Importing Audio
Importing Video
– Video Track Display
– Working with Video Tracks
MIDI Recording
-MIDI Basics
– MIDI in Pro Tools
– Creating MIDI-Compatible Tracks
– Sample-Based Operation versus Tick-Based Operation
– Time Scale and Rulers for Working with MIDI
– Setting the Base Meter and Tempo
– Setting the Base Meter
– Setting the Base Tempo
– Preparing to Record MIDl
– Connecting a MIDI Device
– Checking MIDI Inputs/Outputs
– Record-Enabling MIDI-Compatible Tracks
– Setting Record Options
Using Virtual Instruments
– Placing a Virtual Instrument on an Instrument Track
– Using Xpand
– Using Boom
– Using Structure Free
Recording MIDI
Viewing MIDI Data on MIDI-Compatible Tracks
– MIDI Clips View
– MIDI Notes View
– Velocity View
– MIDI Editor Window Views
Selecting and Navigating
– Using the Universe View
– Resizing the Universe
– The Current View Indicator
– Moving and Scrolling from the Universe View
– Types of Selection
– Creating Timeline Selections
– Creating Edit Selections
– Working with Selections
– Creating Separate Timeline Selections and Edit Selections
– Making Selections on Multiple Tracks
– Selecting Material Based on Selected Tracks
– Using the Tab Key
– Tabbing to Transient Points
Adjusting the Session View
– Adjusting Track Height
– Changing the Track Order
– Using the Tool
– Using Zoom Toggle
– Changing the Horizontal and Vertical Zoom
– Storing and Recalling Zoom Presets
Adding Markers to Your Session
– About Memory Locations
– Creating a Marker
– The Memory Locations Window
– Recalling a Marker Location
– Deleting a Marker Location
– Creating a Selection Using Markers
– Editing Your Media
Editing Your Media
– Selecting Playback Options
– Scrolling Modes
– Loop Playback
Using the Edit Modes
– Editing in Shuffle Mode
– Editing in Slip Mode
– Editing in Spot Mode
– Editing in Grid Mode
– Using the Snap To Grid Function
– Configuring the Grid
Editing Clips
– Basic Editing Commands
– Special-Purpose Editing Commands
Moving and Trimming Clips
– Using the Grabber Tool
– Using the Trim Functions
– Using the Nudge Function
Creating Fade Effects
– Applying Fade-Ins and Fade-Outs
– Applying Crossfades
– Fade Settings
Undoing Your Work
– Using Multi-Level Undo
– Using Restore Last Selection
– Using Revert to Saved
– Restoring from Session Backups
Mixing and Creating a Bounce
– Basic Mixer Terminology
– Inputs
– Outputs
– Inserts
– Sends and Returns
Working in the Mix Window
– Configuring the Mix Window
– Using Basic Automation
– Recording Automation (Write Mode)
– Playing Back Automation (Read Mode)
– Turning Automation Off (Off Mode)
– Viewing Automation Playlists
– Editing Breakpoint Automation
Using Plug-In Processors
– Real-Time Plug-In Formats
– Plug-Ins Provided with Pro Tools
Backing Up Your Session
– Considerations for Backup and Archive Copies
– Saving a Session Copy
Creating a Stereo Mixdown
– Mixdown Options
– Considerations for Bouncing Audio
– Bouncing to Disk
– Adding a Bounce File to Your iTunes Library
– Automating Shared Effects and Creating a Stereo Bounce