Avid Certified User – ACU Program
This initial ACU (Avid Certified User) level thoroughly covers the core operational functions of the Avid Media Composer software. In-depth knowledge regarding media capture, editing, effects, media management and output options will be tested. Only those who demonstrate substantial proficiency in operational 'know-how' will be officially recognized by Avid Technology and awarded the title of Avid Certified User / Professional.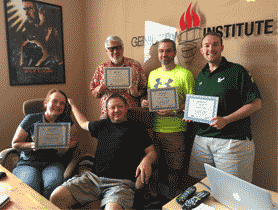 To become an Avid Media Composer certified user, you must complete 5 days of hands-of Avid Media Composer training. This course must be conducted with an Avid Certified Learning Partner.
There are two Level's of Avid Media Composer Certification.
– Media Composer Certified User (Fundamental Courses 1, and 2)
– Media Composer Certified Professional (Professional Editing courses 201-210)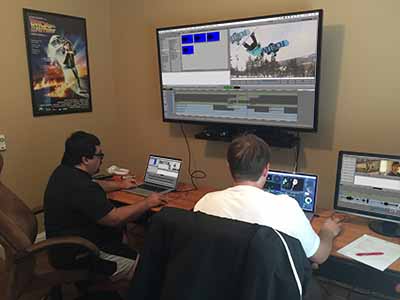 What are the benefits of becoming an Avid Certified Operator?
The Avid Certified User status an unique certification
Free hosting of your contact information on the ACU Database – This is critical, so you can prove you have officially passed the requirements to become certified.
Industry-wide recognition of your proficiency on Avid software
Confidence in your ability to maximize Avid software's performance
Use of the ACU Operator Logo on your resume or business card – This will help legitimize your marketing efforts when trying to land your next big gig!
Official Avid Certified Operator Certificate – Display your framed certified with pride to show off your excellence in using the Avid software.
How do you become an Avid Certified User?
First, you must complete the pre-requisite Avid certified courses. For level one certification, you must complete the two Fundamental Avid training courses. You must pass the exam for each course to become officially certified. GeniusDV also offers Level 2 Certification. Please call for details.
We highly recommend that you have used the software for a minimum of two to three months, or have demonstrated excellent editing skills on intense editing projects.
How much do the exams cost?
The certification exams are included with your enrollment in GeniusDV's 5 day Avid Certified Training course.
How is the exam structured, how many questions?
The exams contain 50 multiple choice (single answer) questions. There is a time limit of 60 minutes. A passing grade is 80%. The exam is proctored, and you are not allowed to use your notes, courseware, of software while taking the exam(s).
If I fail an exam, can I retake it?
Yes, GeniusDV places the following restrictions on retaking certification exams.
2nd attempt: 24 hour waiting period
3rd attempt: 1 week waiting period
4th attempt: 3 month waiting period
5th+ attempt: 6 month waiting period

How long does the Certification status last?
The Certification and all associated benefits do not expire.  Your certification status will list the version you are certified for.  When a new version or major upgrade of the product software is released you are welcome to re-certify on the current version.  We encourage you to stay up-to-date and knowledgeable about the latest versions of our software.