UPDATED: Mac OS X systems that have disabled (SIP – System Integrity Protection) has caused Mac OS X systems across the world the causes the Mac Operating system to go into a Kernel Panic.
Google has released a fix using the terminal command which will require that you boot up in Recovery Mode.

To do that: Boot your computer from a cold start, and immediately how down the Command + R keys until you a see a progress bar for loading the recovery OS.

From there, navigate to the Tools Menu and Choose Utilities and then Terminal.

Then follow these instructions to fix the Google Chrome Update that causes Mac's with SIP disabled to crash.
Here is a fix for the restart issue.

Our Media Composer customers, including myself have experienced a dreaded issue with older Mac Book Pro's 2013 or earlier where the OS has a kernel panic attack.
Symptom: Mac OS continually rebooting, and the inability to re-install the OS through Disk Utility.
FYI: I'm am running a Mac Book Pro 2012 late model, I7 with 16 Gigs of Ram running Mojave (Mac OS 10.4.6)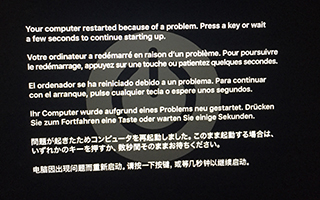 This problem was first brought to my attention from my customer at Beyond 8 Video. He took his Mac Book Pro to the Apple store only to be told he needed to purchase a new motherboard for $600.00.
Now, he's having second thoughts after reading the article from the Independent on older Apple Computers breaking down across Hollywood from Avid Media Composer Software.
To be clear: This happened out of no-where! It was just like any other day. Nothing had changed or had been updated on Mac OS X Majove. Suddenly the system freezes and will no longer reboot.
Please note: I was in a panic! I was able to fix the problem, but it did require re-installing Mac OS X Mojave. So my suggestion here is not for everyone.
Here are the steps that I took to get my system up and running.
Disconnected ALL peripherals. If my case (even the mouse and keyboard) – since I'm on a Mac Book Pro.
Reset the P RAM (Hold Down Command + Option + P + R from Cold Start (Don't let go of keys!)
Let the Mac reboot a minimum of 4 times (or up to 7 times) while continually holding down Command + Option + P + R keys.
Shut Down Mac Completely. You can hold down the Power Button for 5 seconds to do that.
Reboot holding down the Command + R keys.
This will boot from the recovery partition.
Select Disk Utility and Run Disk First Aid on your Internal MAC HD drive (partition)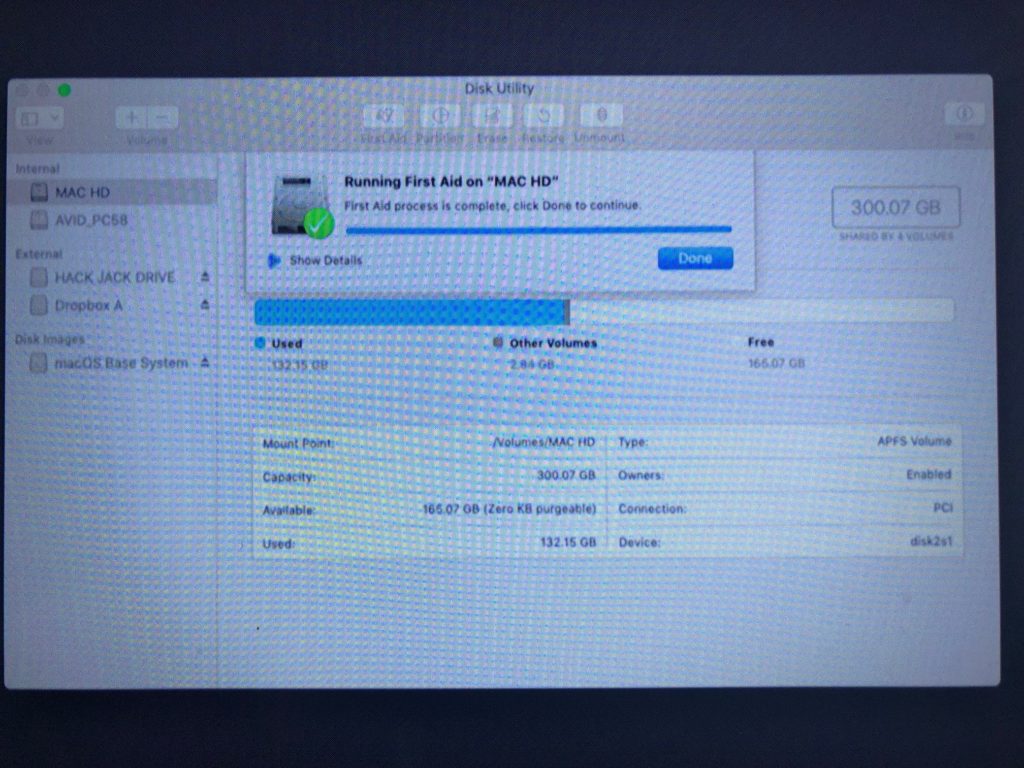 The key here is to get the Disk Utility from the recovery partition to allow you to run Disk First Aid on your Mac OS X system Drive. If you can get past this step, then you should be good to go!
Re-Reinstall OS X (This may seem scary and proceed at your own risk)
Here's the good news! On my end, even after re-installing the Mac OS X operating system, everything still functioned just like before. All my Avid Media Composer and Adobe Licenses still worked, etc.!